Food Gifts
For the foodies
Have a food lover in your life that you're struggling to find the perfect gift for? Don't worry! We have a wide selection of goodies in store from sweet to savoury, so you're bound to find the gift for them! Check out some of our picks below and call in store to shop the full range.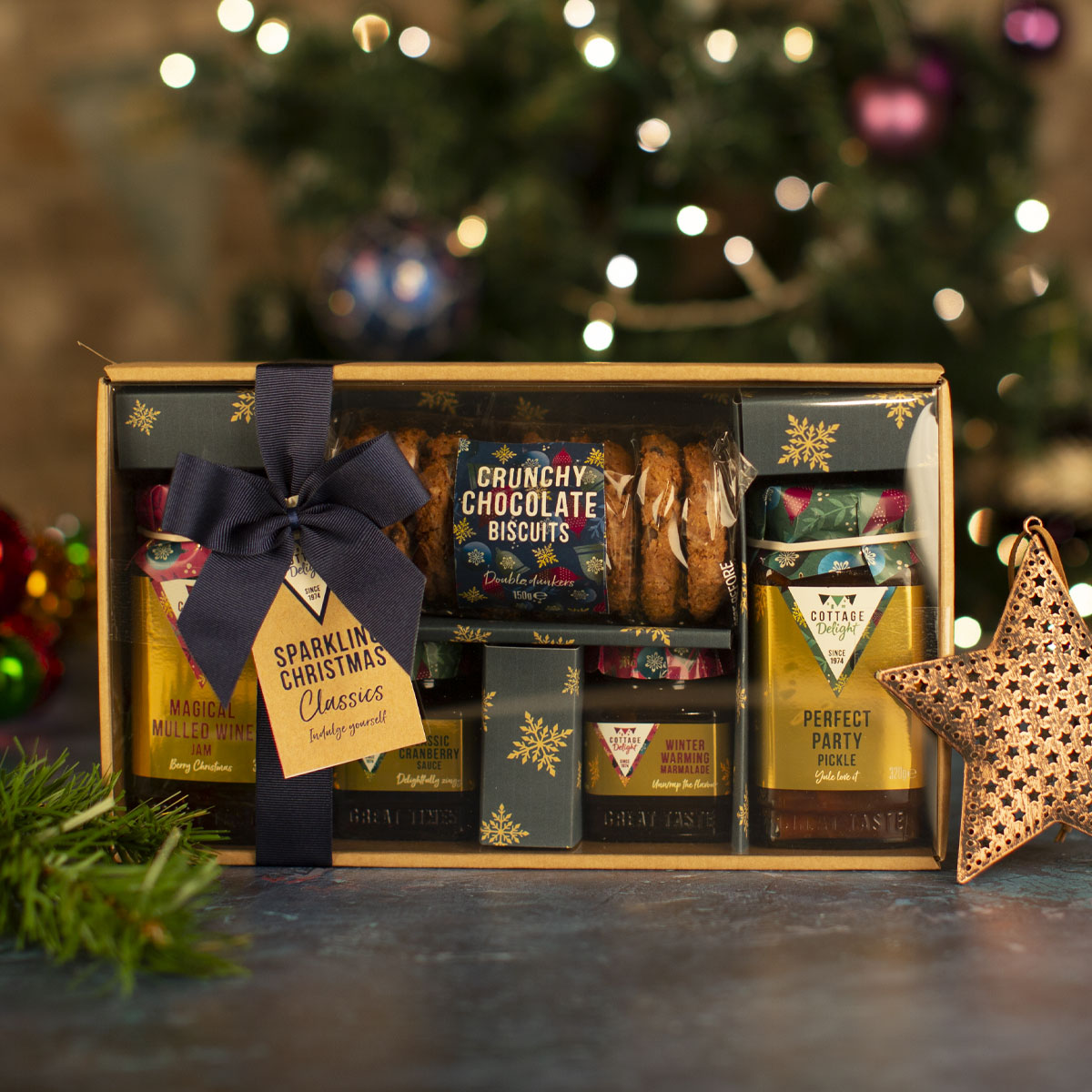 Cottage Delights Sparkling Christmas Classics
Sprinkle Christmas with a pinch of sparkle and treat your loved ones to these indulgent festive classics.
This gift box includes a charming Christmas pickle, a juicy festive jam, a warming wintery marmalade, an indulgent classic cranberry sauce and crumbly chocolate biscuits.
£19.99
the gourmet chocolate pizza co. large chocolate pizzas
A must have gift for the chocoholic in your life! With a wide selection of flavours from Christmas Chocolate to Crazy Crunch, there's the perfect chocolate pizza flavour for everyone!
£17.99
Also available as individual slices, mini & 7 inch pizzas
From £2.49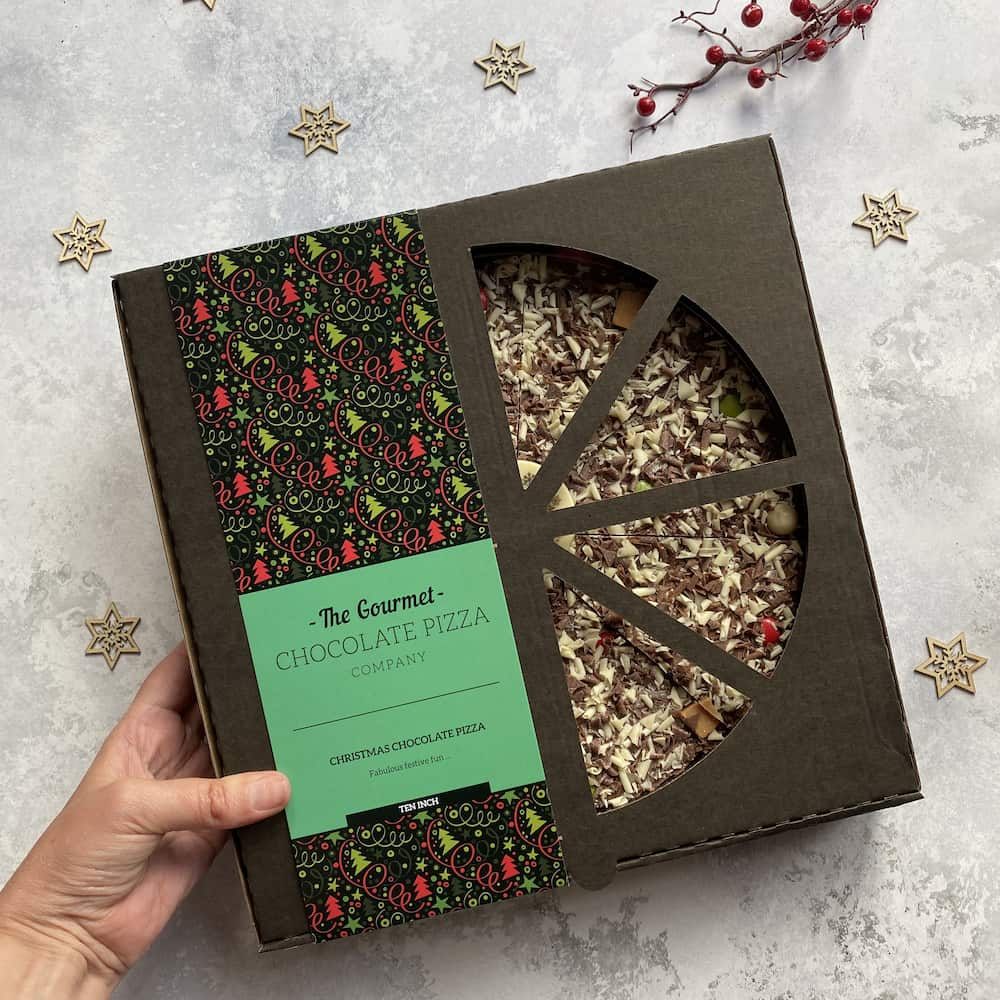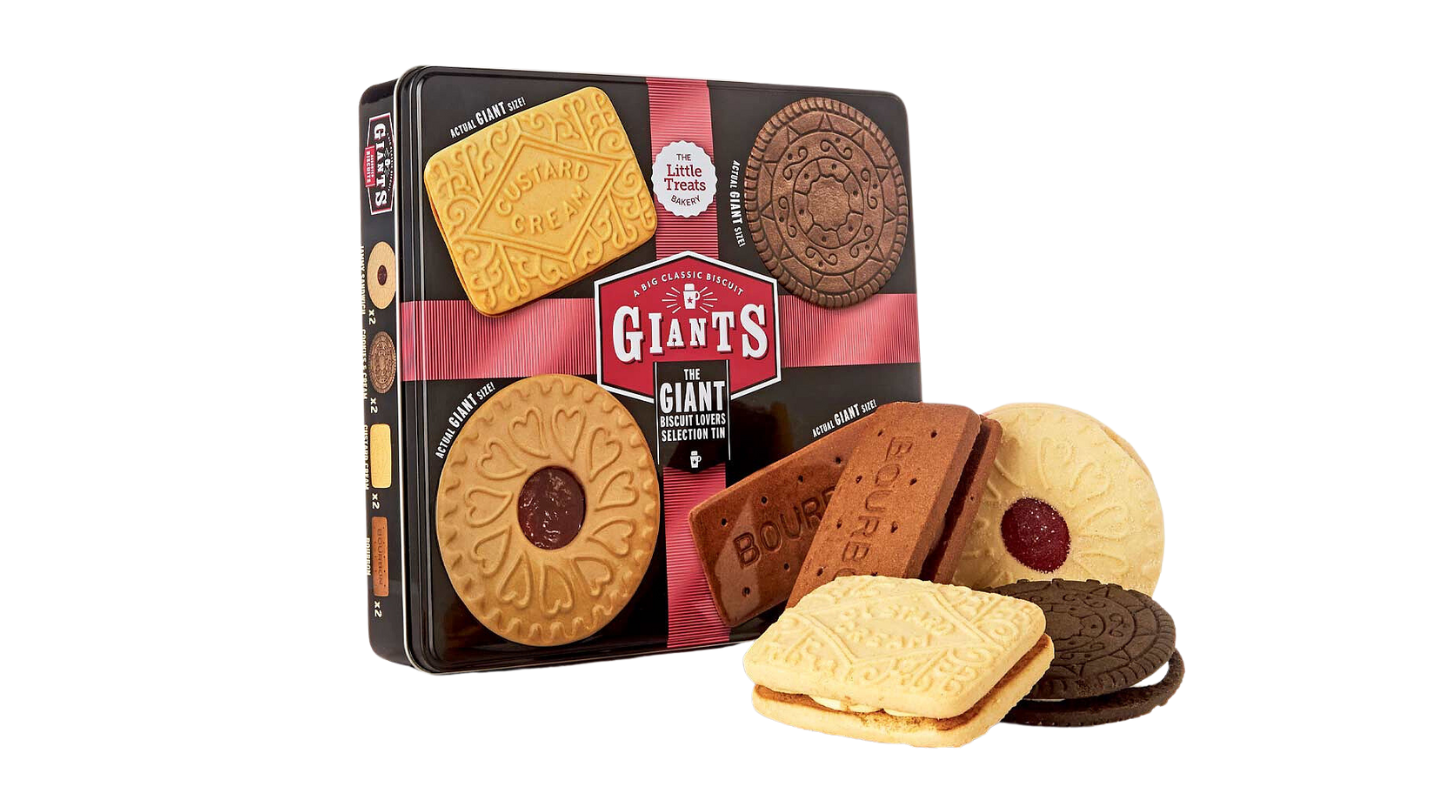 The Giant Biscuit Lovers Selection Tin
The nations favourite biscuits scaled up for maximum satisfaction. Includes giant bourbons, custard creams, jammy sandwiches and cookies & cream.
£15.99
Guinness Truffle Chocolates
Individually wrapped with a crisp dark chocolate shell and Guinness truffle centre. A great gift to share with friends.
£12.99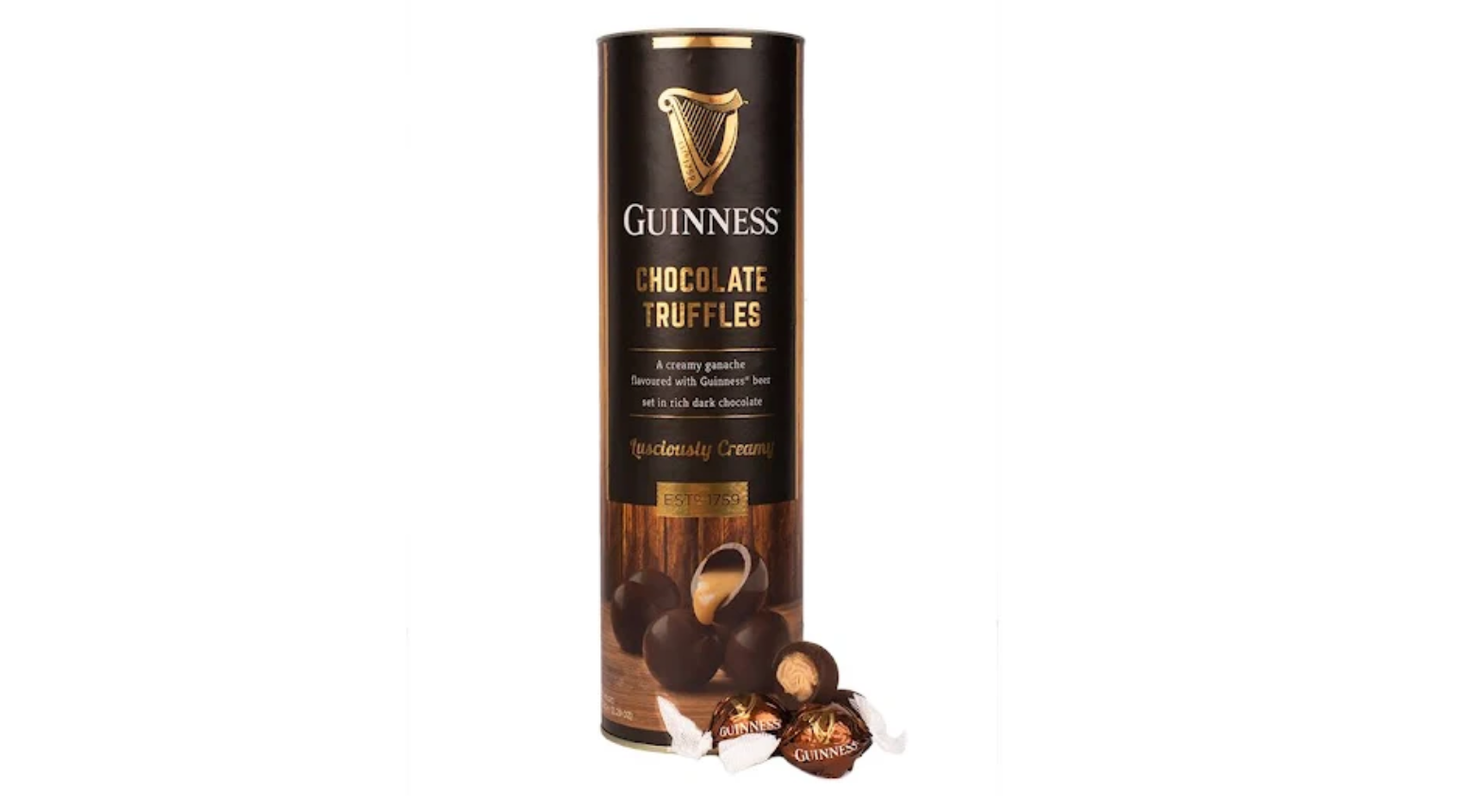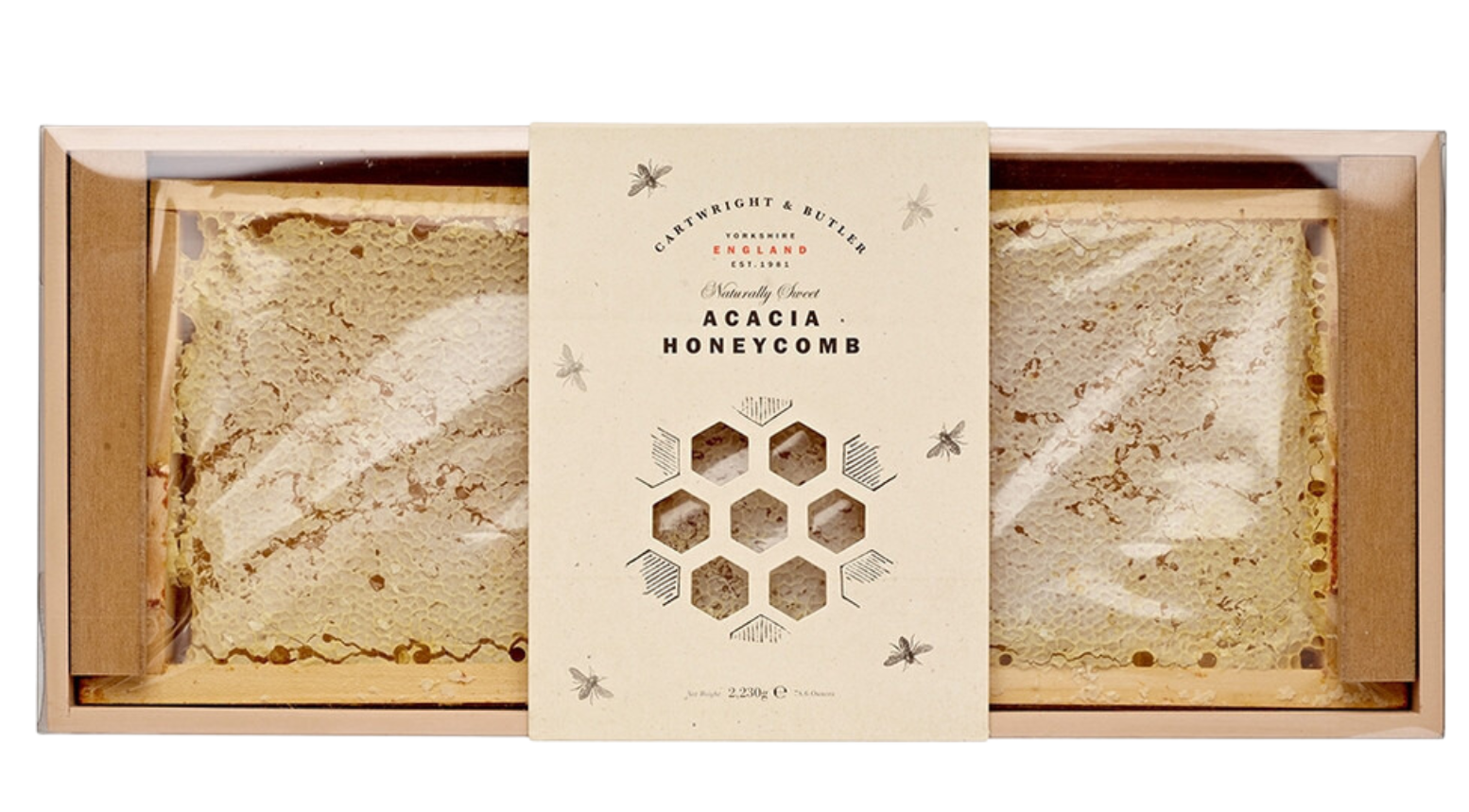 cartwright & butler large natural honeycomb in wooden box
A show stopping gift for the sweet tooth in the family. A tray of the finest Acacia honey still in its honeycomb. Spooned straight from the comb, you can almost taste the summer meadows in its floral delicate taste.
£94.99
baked brie baking set with skillet
The perfect gift for cheese lovers alike. 
For indulgent nights in or a dinner party starter, a baked brie in this brie baking dish is simple and is complete with a festive cranberry almond topping.
£9.49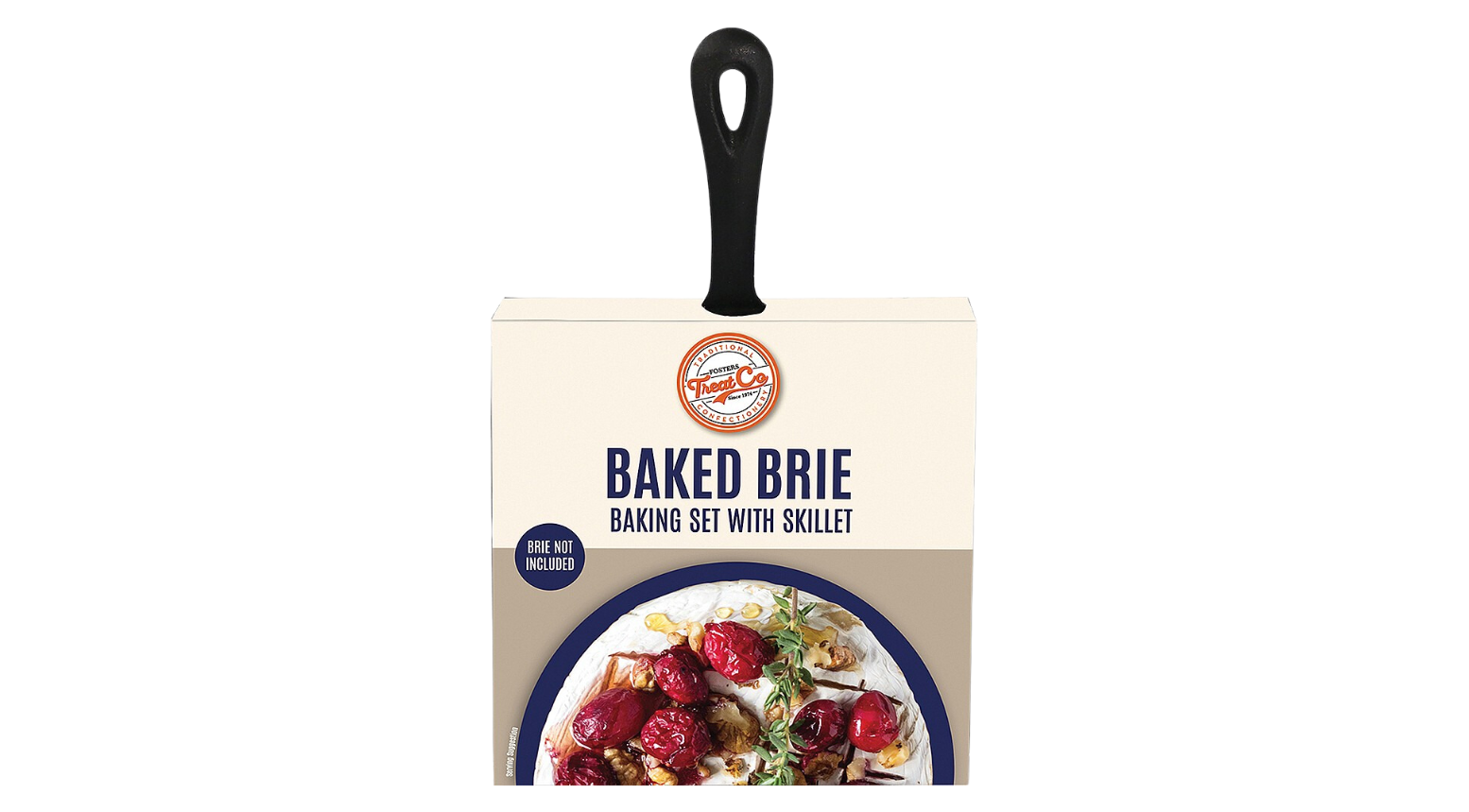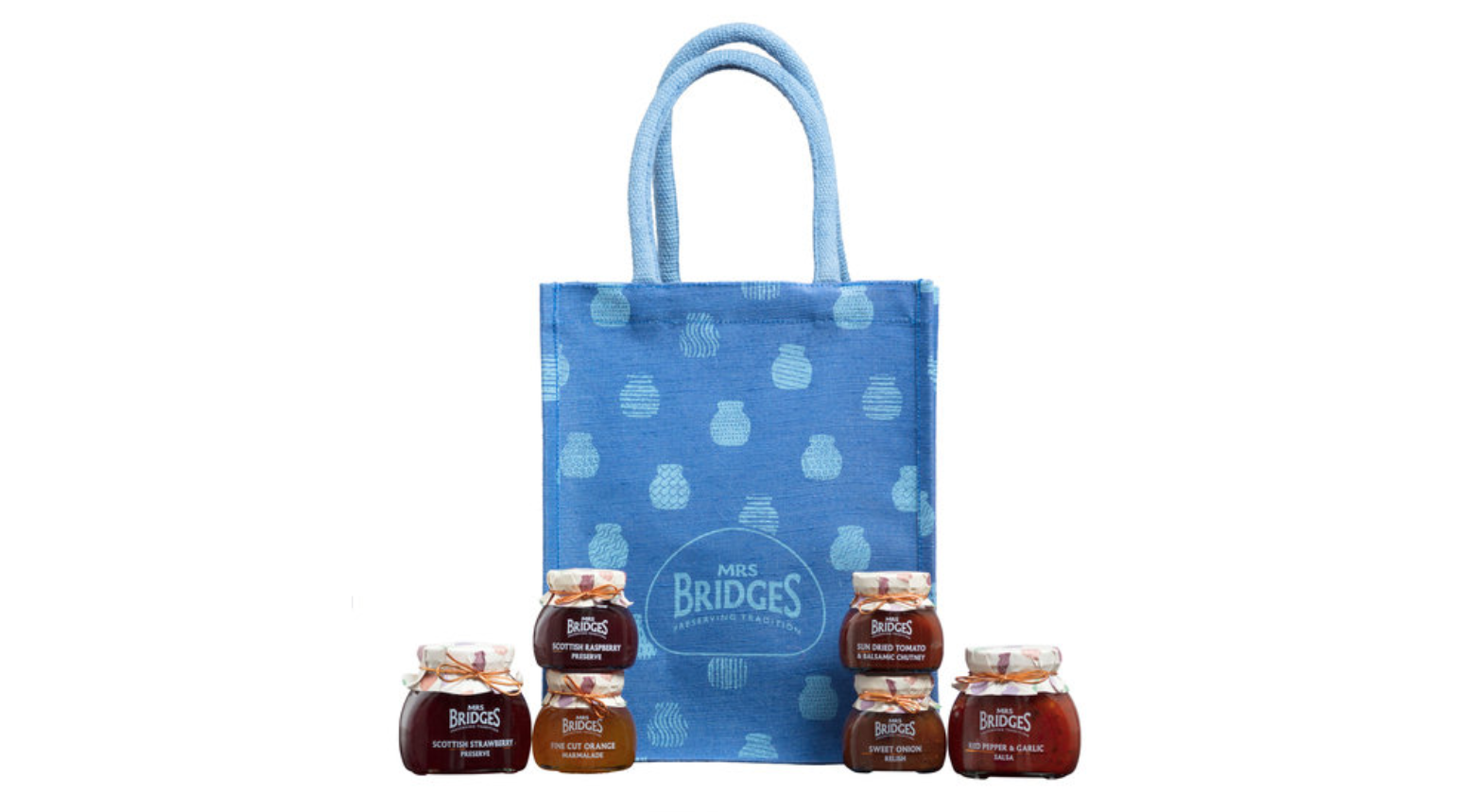 mrs bridges best of bridges hamper
Ideal for all the family at any time of the day with a mix of both sweet and savoury. Guaranteed to please everyone at the table. This hamper includes strawberry preserve, red pepper & garlic salsa, raspberry preserve, fine-cut orange marmalade, sweet onion relish, and sun-dried tomato chutney.
£23.99
highland cow tin with assorted biscuits
For those who love a good biscuit with their cup of tea! Includes chocolate chip biscuits and shortcake whirls. Reuse the adorable tin again and again.
£12.99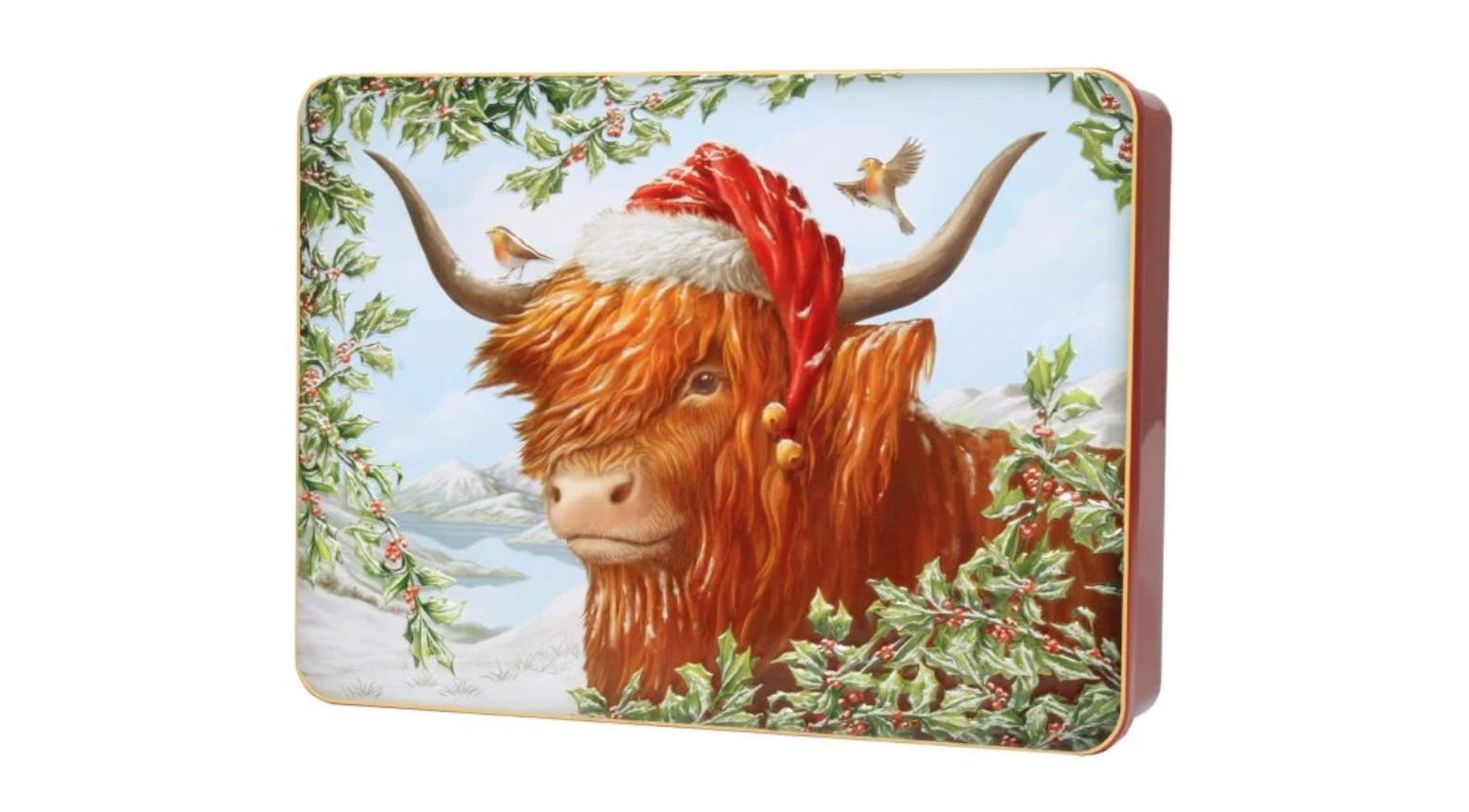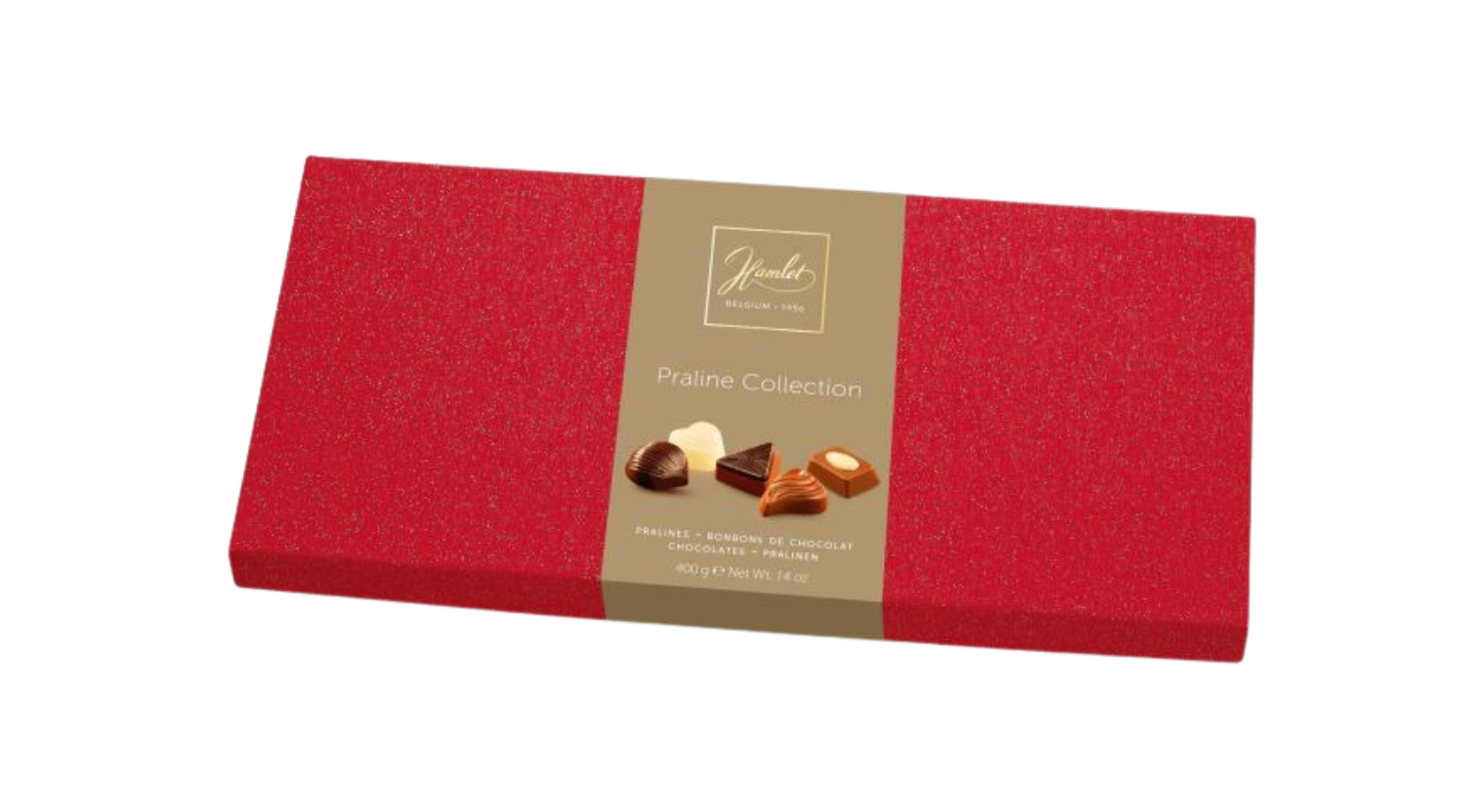 hamlet praline collection
A festive tray of Belgian chocolate in white, milk and dark. A choice of fillings include vanilla, chocolate mousse, caramel, pistachio and hazelnut to orange and strawberry.
£9.99
guinness 9 mini pints chocolate set
Calling all Guinness lovers! There luxuriously creamy pint-sized treats make for an excellent stocking filler. Made from a delicious dark and white chocolate mixture with a creamy Guinness beer flavoured centre.
£8.99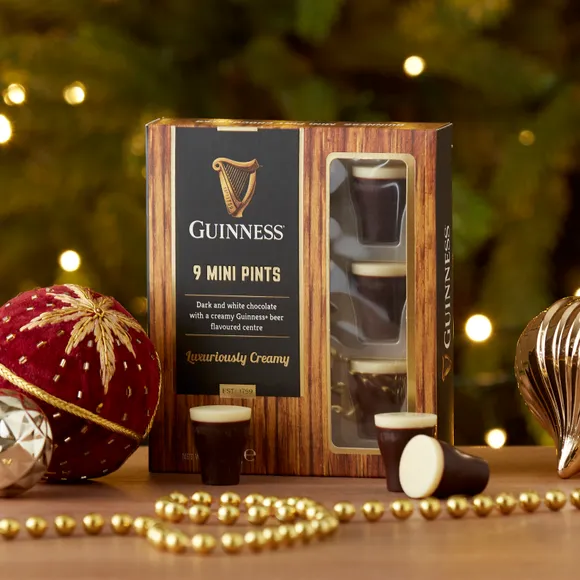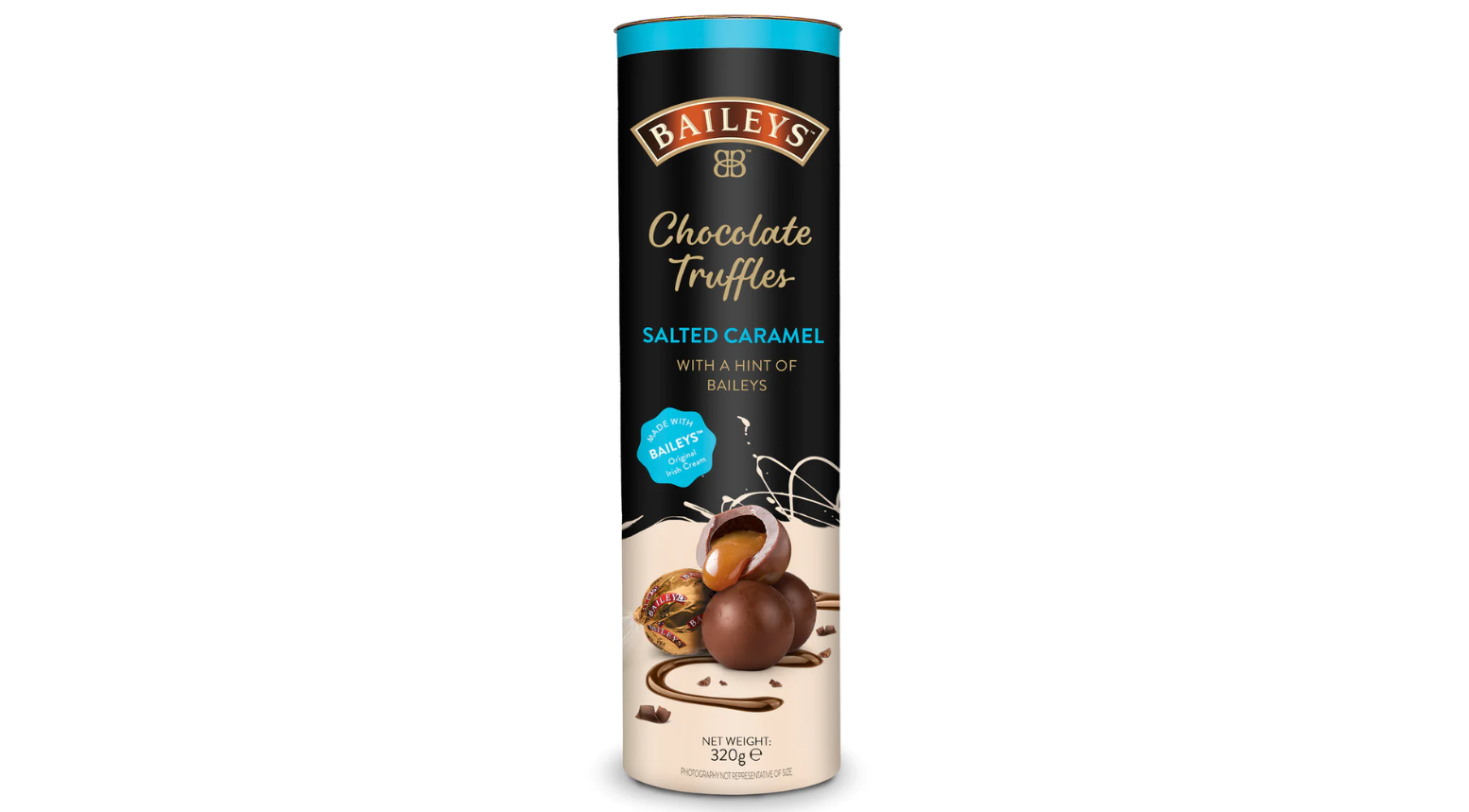 baileys salted caramel chocolate truffles
Looking for a REAL fancy treat? Look no further than our dreamy chocolate truffles. Made with a smooth salted caramel filling and a big splash of Baileys. Mmmm, perfect
£12.99
cartwright & butler the good morning gift box
This selection is perfect for a morning sweet treat. Presented in a stylish grey gift box, the treat box includes Cartwright & Butler's best-selling English Breakfast Tea, Triple Choc Chunk Biscuits, Butter Oat Crumble Biscuits and Butter Fudge.
£29.99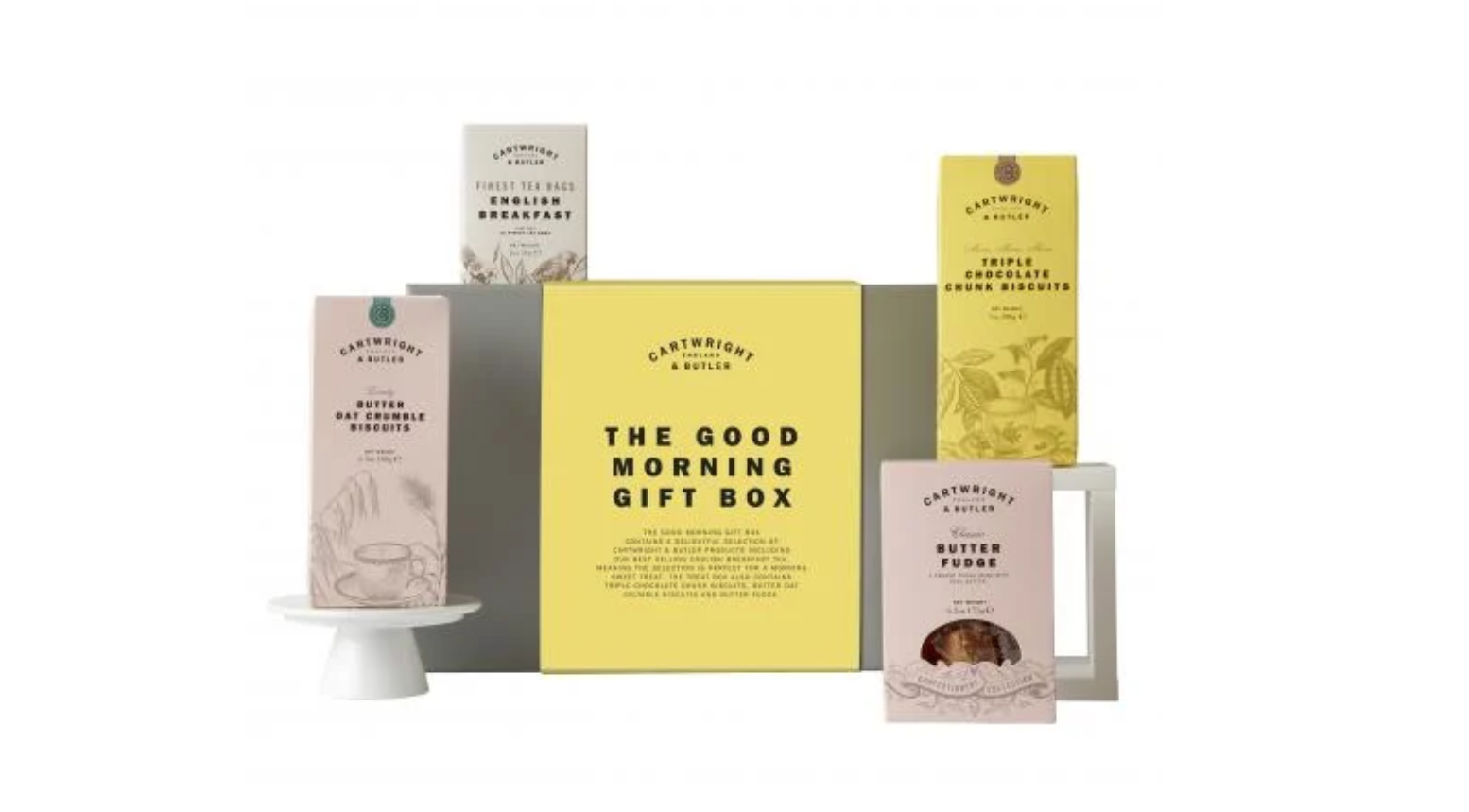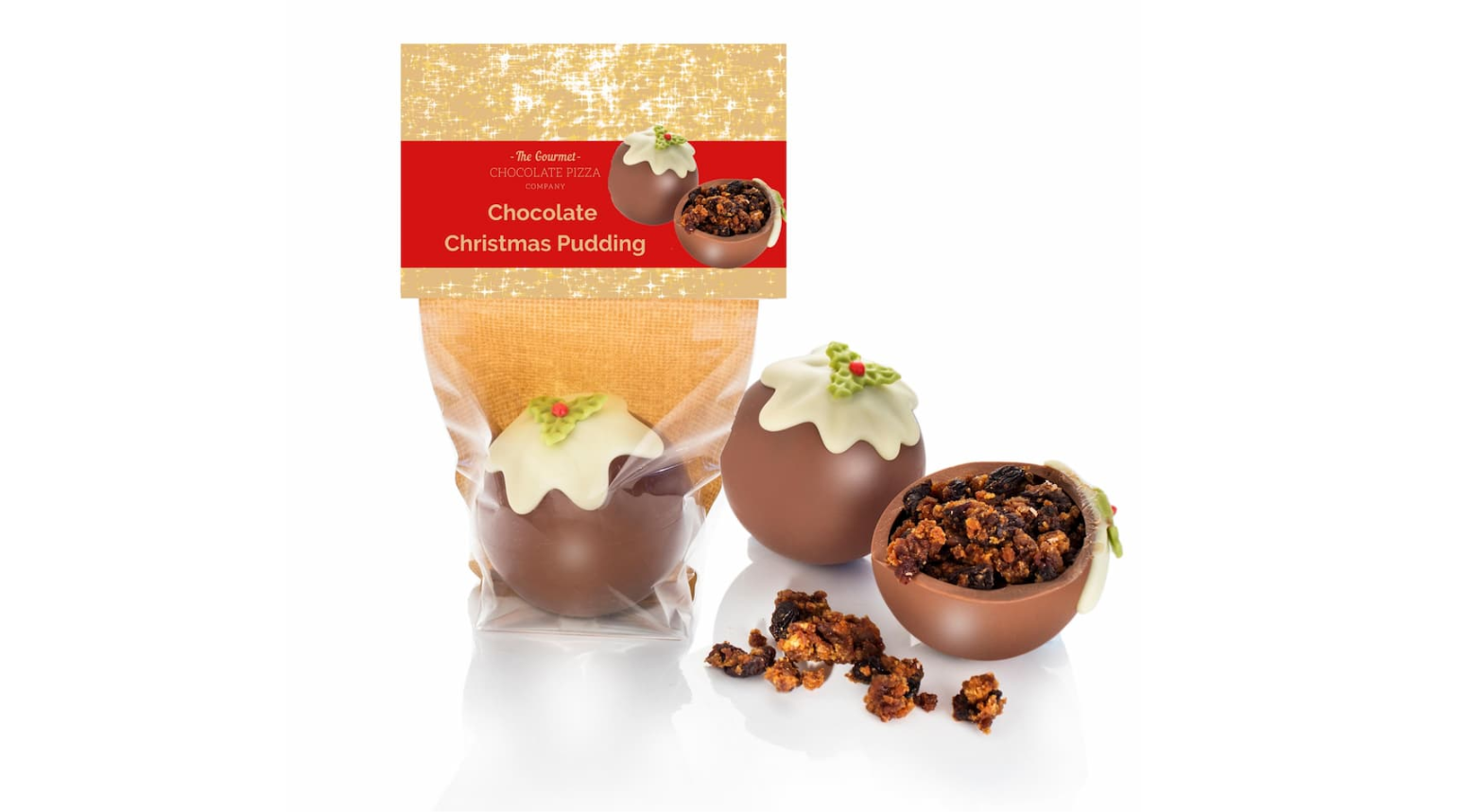 The Gourmet Chocolate Pizza Co. Chocolate Rocky Road Christmas Pudding
This will be a Christmas hit! Making for a unique gift that your loved ones haven't been given before. A Belgian chocolate sphere filled with real Christmas pudding for the ultimate festive treat. Hand finished with white chocolate and an iced holly leaf. The perfect stocking filler.
£4.99
Cartwright & Butler Christmas Wishes Festive Biscuit Selection
The most wonderful Christmas gift for all biscuit lovers! This trio includes our demerara shortbread rounds, milk chocolate chunk biscuits and Winter spiced Orange & Cranberry Shortbreads. Perfect with a Christmas cuppa.
£18.99