COOKS GIFT GUIDE
Gift ideas for home cooks
What do you give the budding home cook who has everything? Look no further for creative gifts ideas for those who love spending time in the kitchen…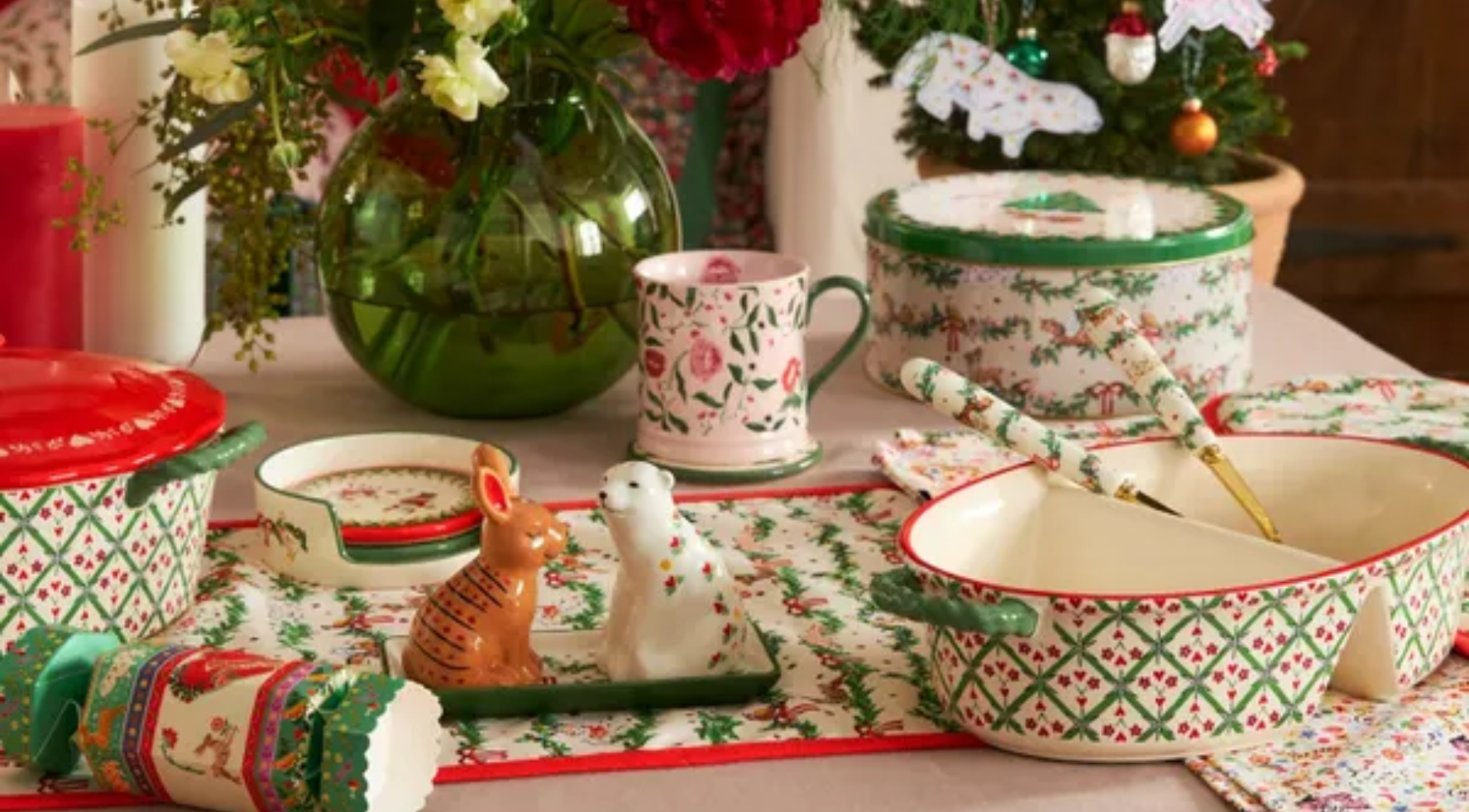 cath kidston christmas legends tableware collection
Step into the most magical season of the year, where stories of holiday customs, folklore and enchantment come to life in Cath Kidston's beautifully crafted, hand-painted prints
Here are our top 3 picks from the range...
cath kidston christmas shallow lidded casserole dish 22cm
Nothing says Christmas quite like Cath Kidston, and this gorgeous shallow lidded casserole is worthy of a place on your festive tablescape. And if you're not using it for culinary treats, it'll look just as good laden with mince pies or other Christmas bits and bobs.
£39.99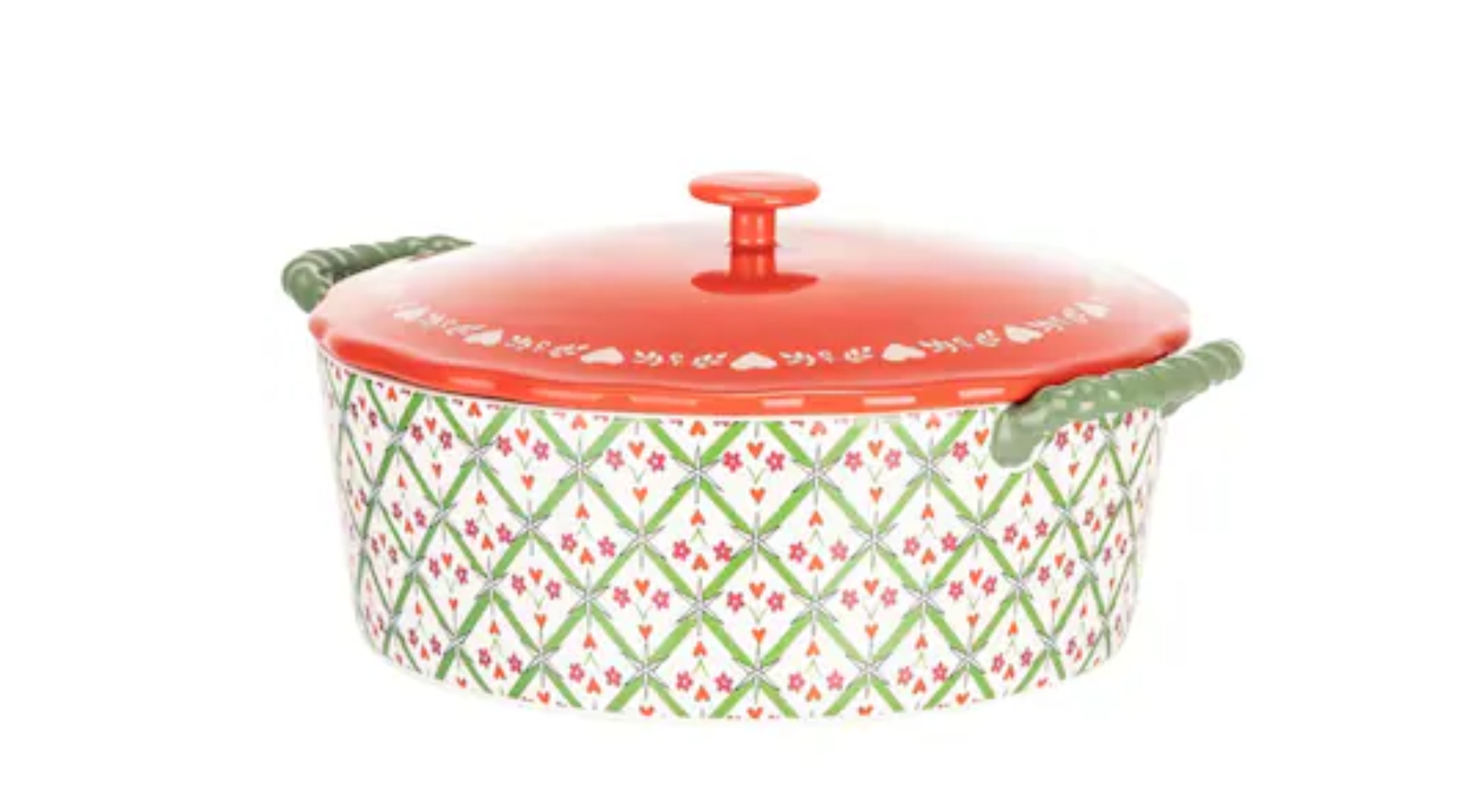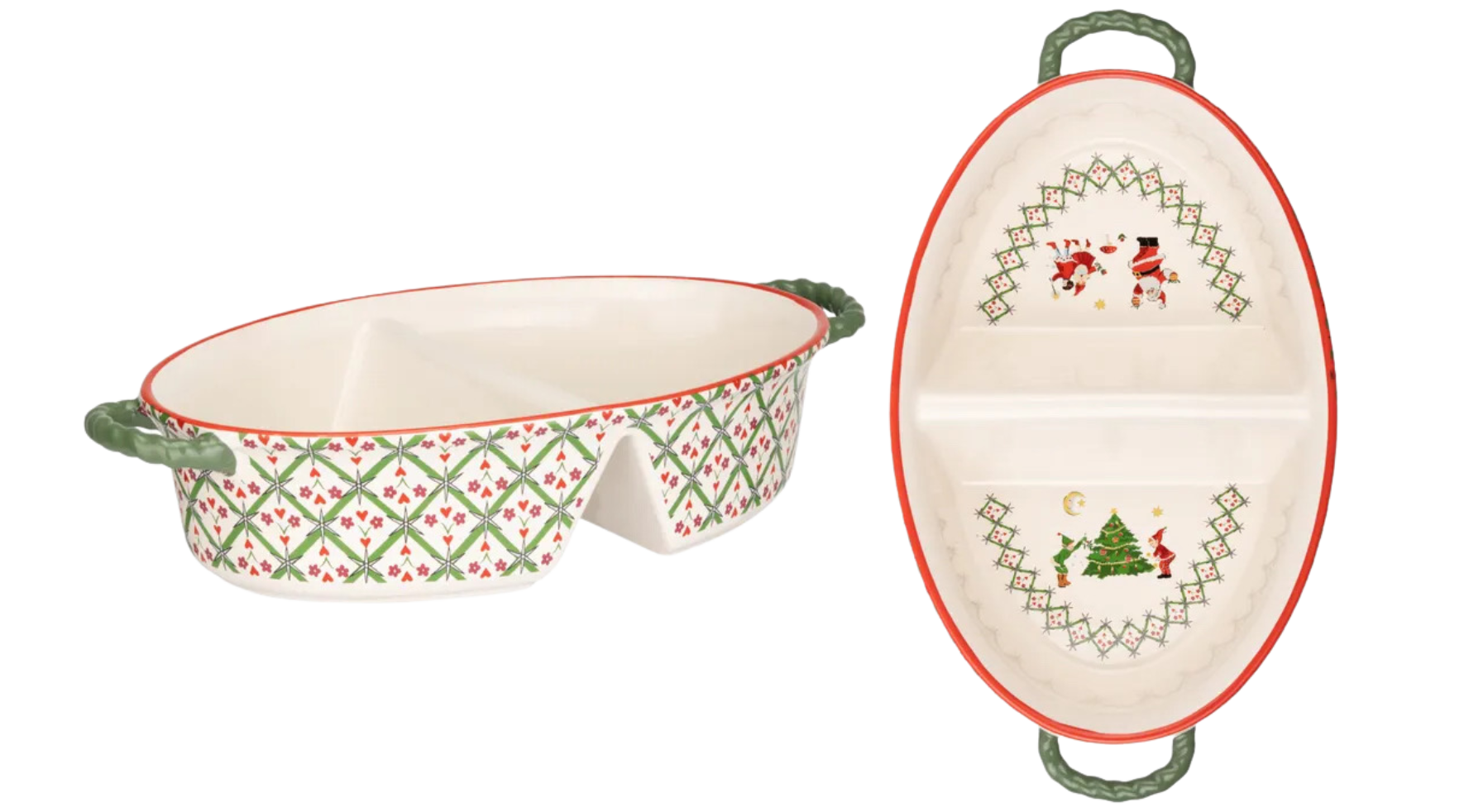 cath kidston oval divided roasting dish 28cm
Have a Quintessential Christmas with Cath Kidston! Add the wow factor to your Christmas table with this oval divided roasting dish featuring a retro design of Santa and his elves. The embossed green handles add an extra touch of Christmas class when serving your festive veggies.
£27.99
cath kidston christmas salt & pepper shakers
Sprinkle joy this Christmas with our captivating pair of hand-painted salt and pepper shakers. Perched atop a matching festive tray, printed with garlands of holly, sparkling lights and enchanting Christmas creatures. Both rabbit and bear have been lovingly decorated with their own festive patterns to bring something special to your Christmas table.
£19.99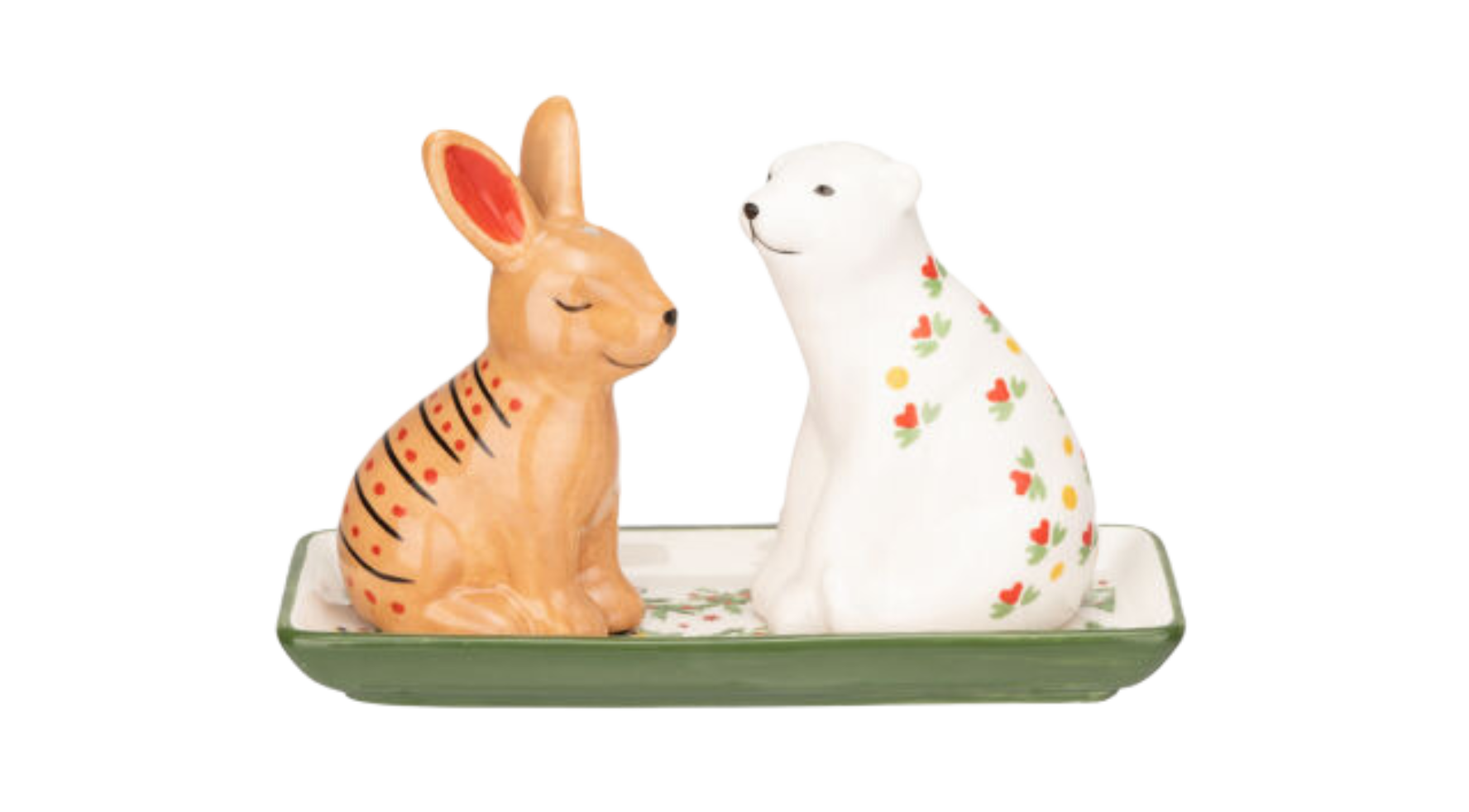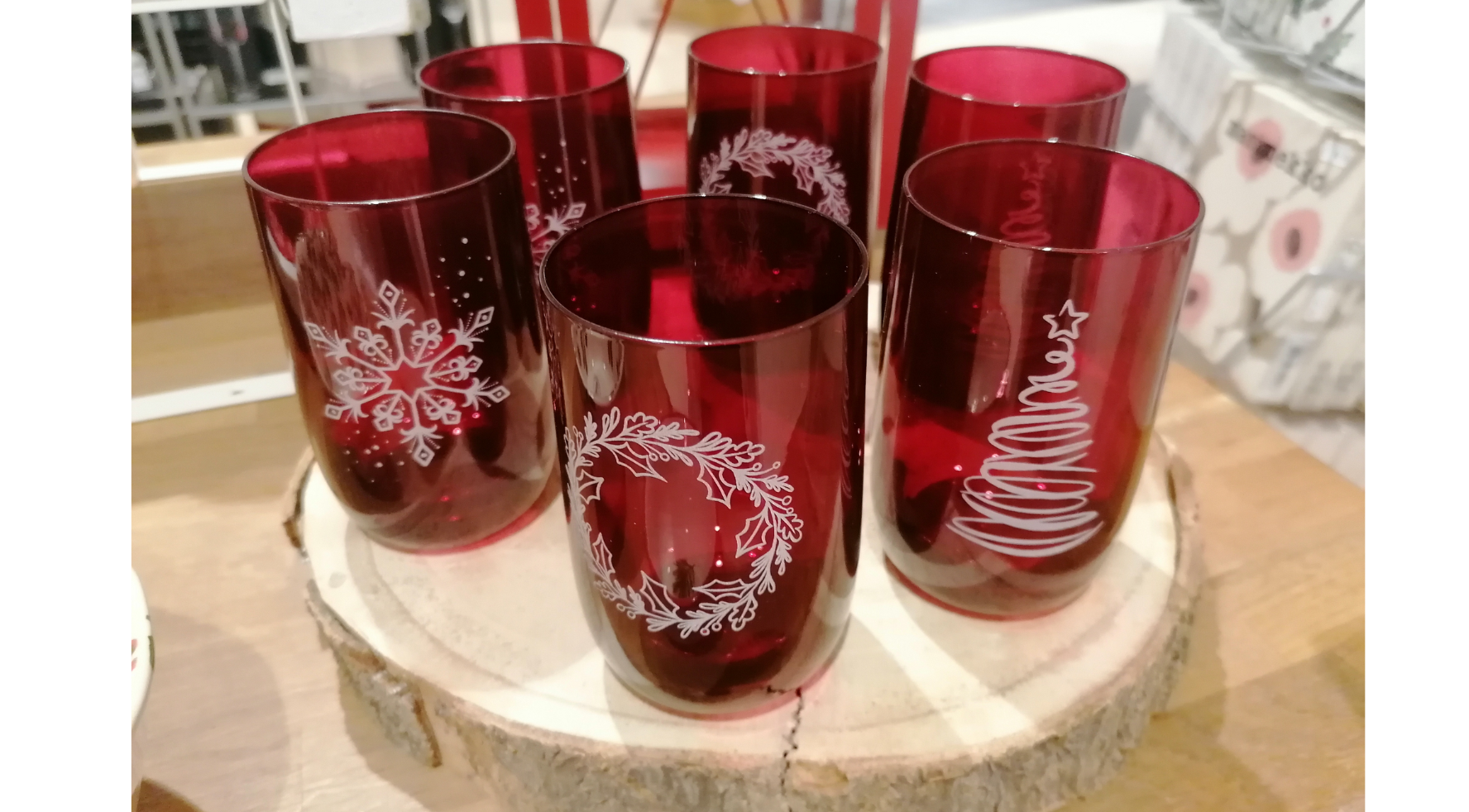 dartington christmas glasses set of 6
Add festive cheer to your holiday table with this set of 6 red glass tumblers from Dartington Crystal's Christmas collection. Whether used for serving eggnog, hot apple cider, or just water, they make a tasteful addition to festive place settings.
£19.99
decoris christmas bamboo tapas set 18cm
This set of porcelain bowls will look beautiful on the Christmas table among delicious dishes. You can serve a variety of sauces, snacks such as nuts, crackers, chocolates, candies, cookies or antipasti in them.
£14.99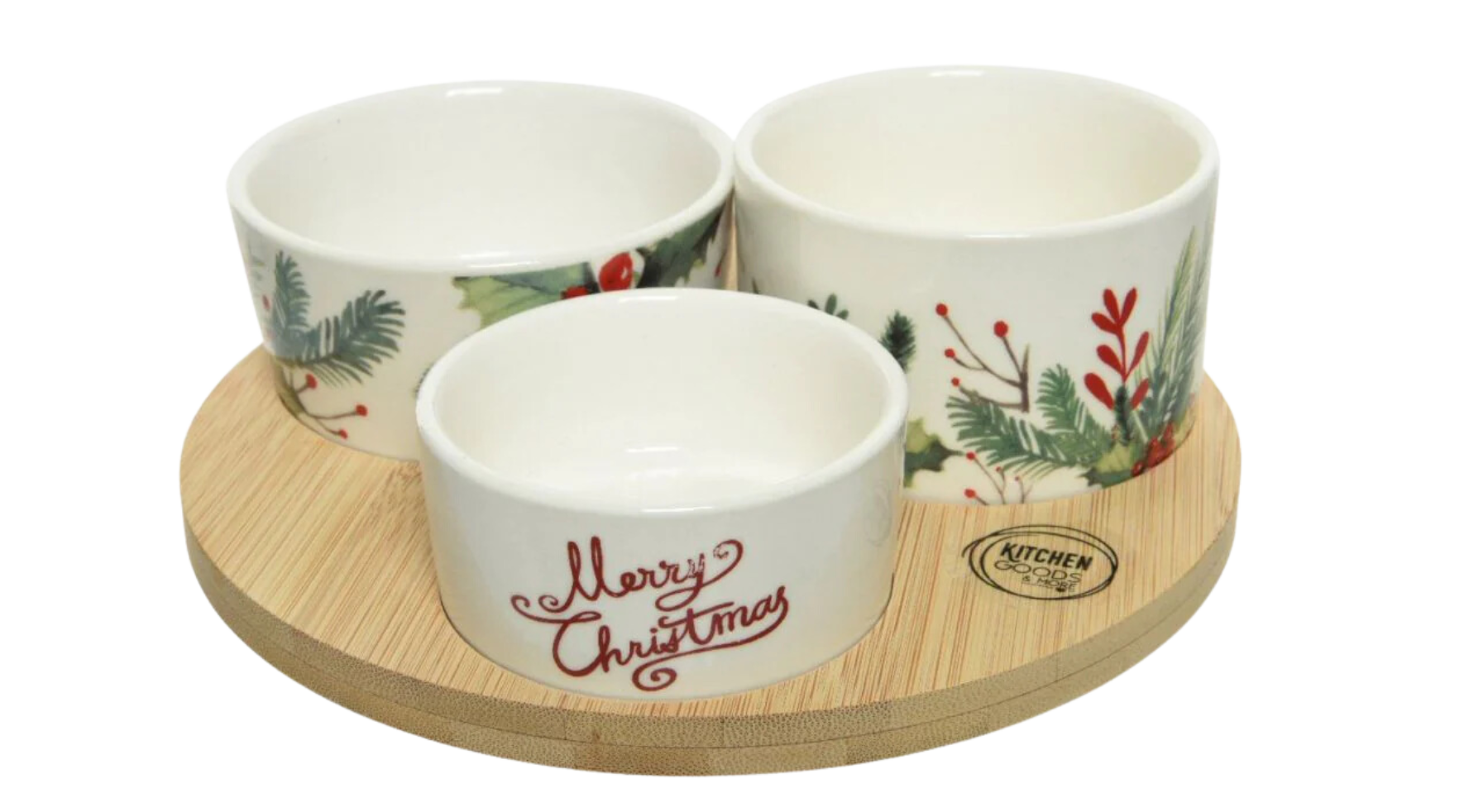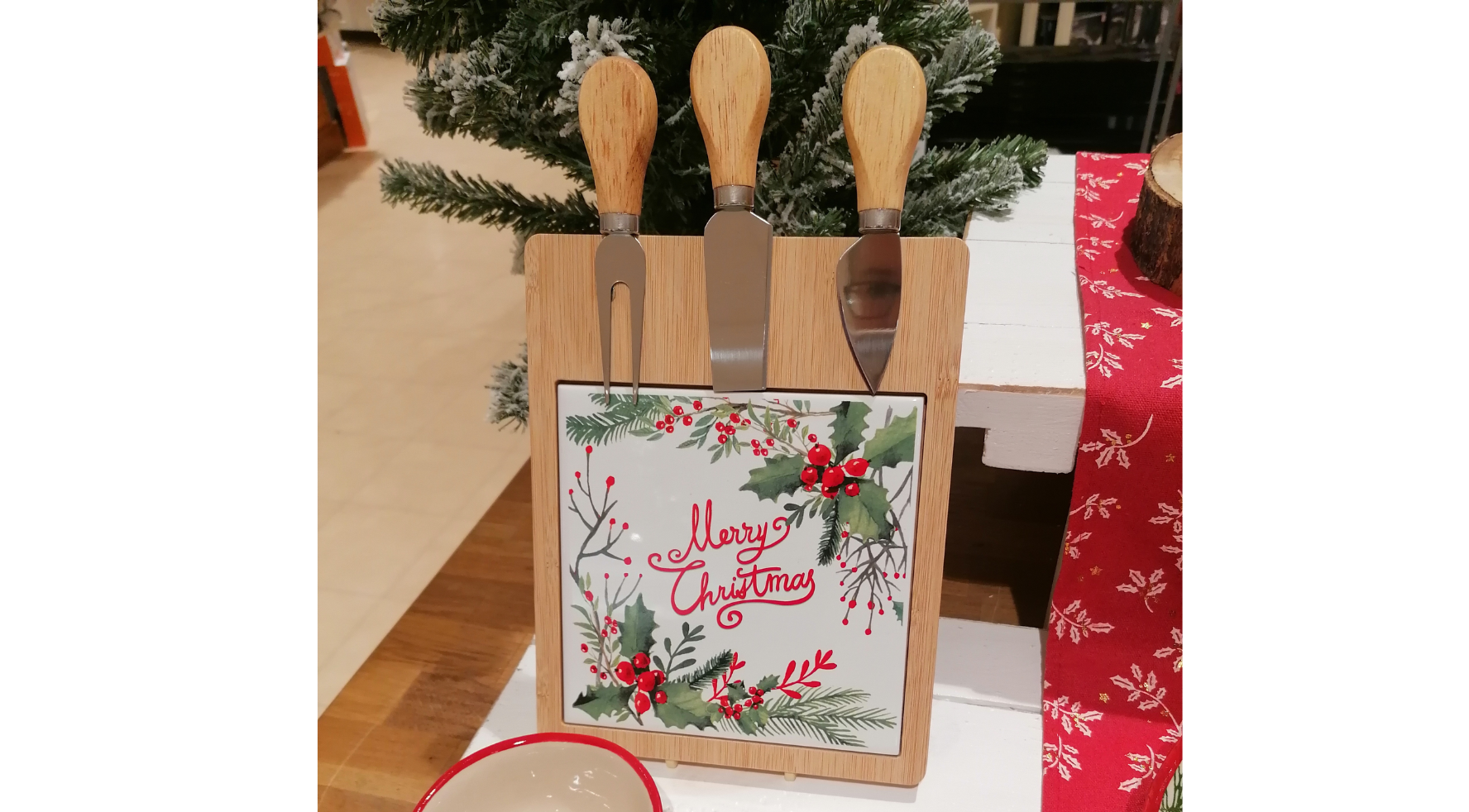 decoris christmas bamboo cheese board 22cm
The essential centrepiece for your holiday cheese and charcuterie platters. Crafted with care and designed to capture the festive spirit, this bamboo cheese board is the perfect canvas for arranging your favourite cheeses, crackers, and accompaniments.
£14.99
caddyo bottle chiller
Perfect for an all year round gift! Excellent chilling performance staying cold for up to 9 hours. No ice required, no drips or water leakages simply store the cylinder in the freezer until required. Perfect BBQ companion. Includes pre packed with a stainless steel waiters friend corkscrew.
£44.99
​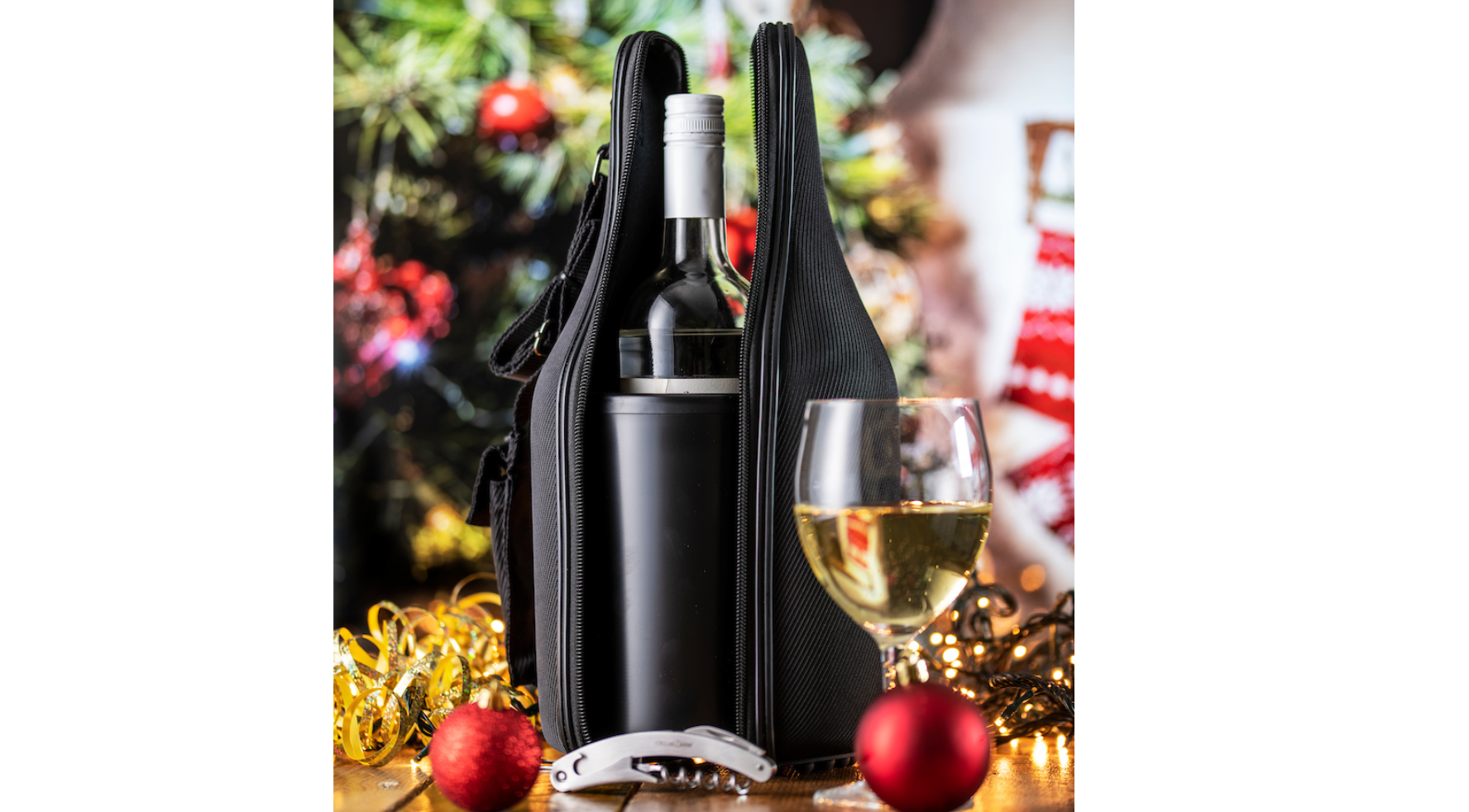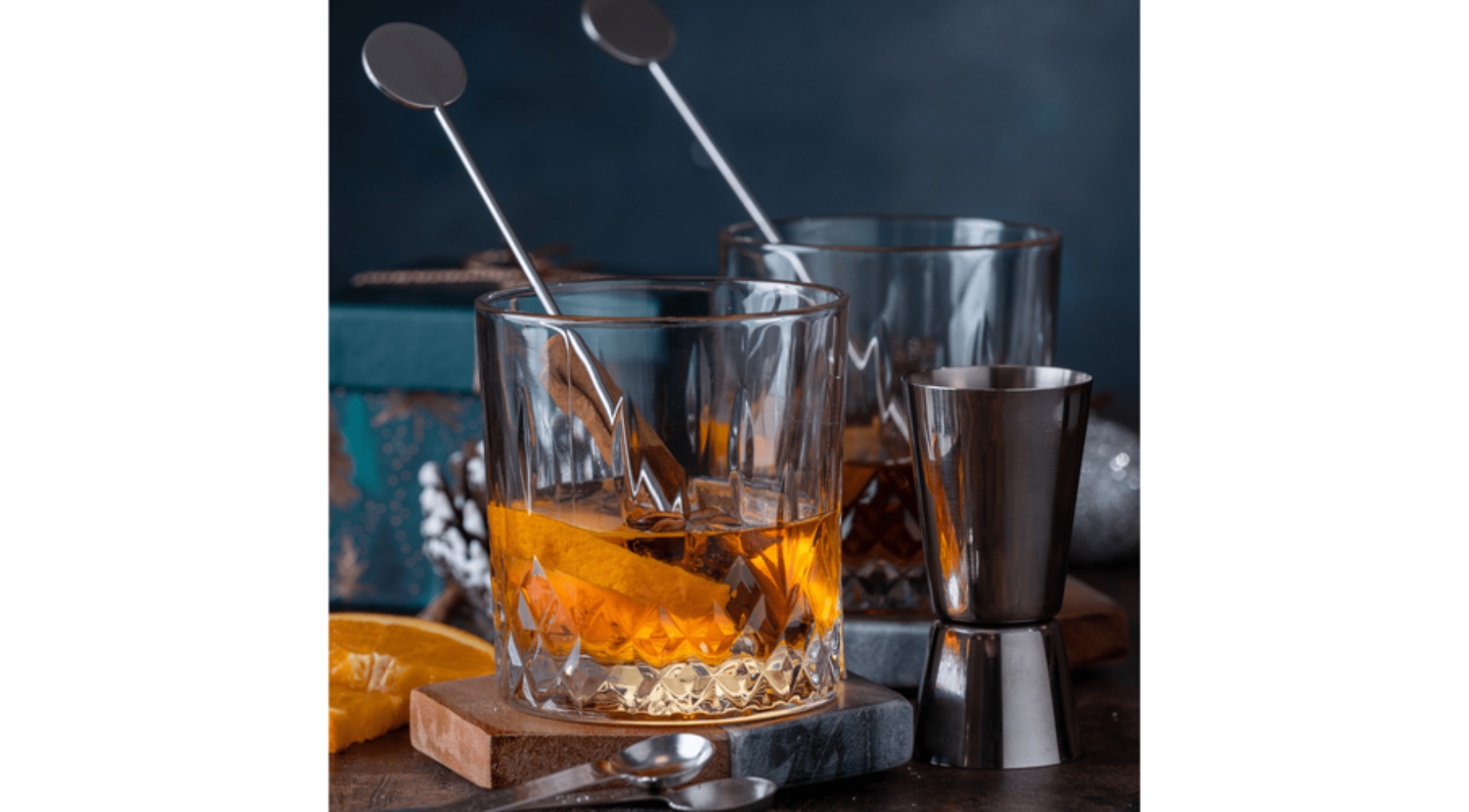 ravenhead entertain whiskey cocktail set
This set is perfect for starting to make cocktails at home. The set contains 2 x 320ml old fashioned mixer glasses, 2 x high quality stainless steel stirrers, 2 x measuring spoons, 2 x ice moulds and 1 x double jigger. A great gift for friends and family or when entertaining at home.
£19.99
progress electric chocoluxe hot chocolate maker milk frother
Create barista style hot chocolate at home with the Progress Chocoluxe and enjoy with a touch of a button. With 300ml heating capacity add dairy, plant based milk or water with your favourite chocolate flakes to enjoy velvety hot chocolate. With a 150ml milk frothing capacity and foam whisk; use the cold frothing function for frappes and top coffee with light or thick foam.
£39.99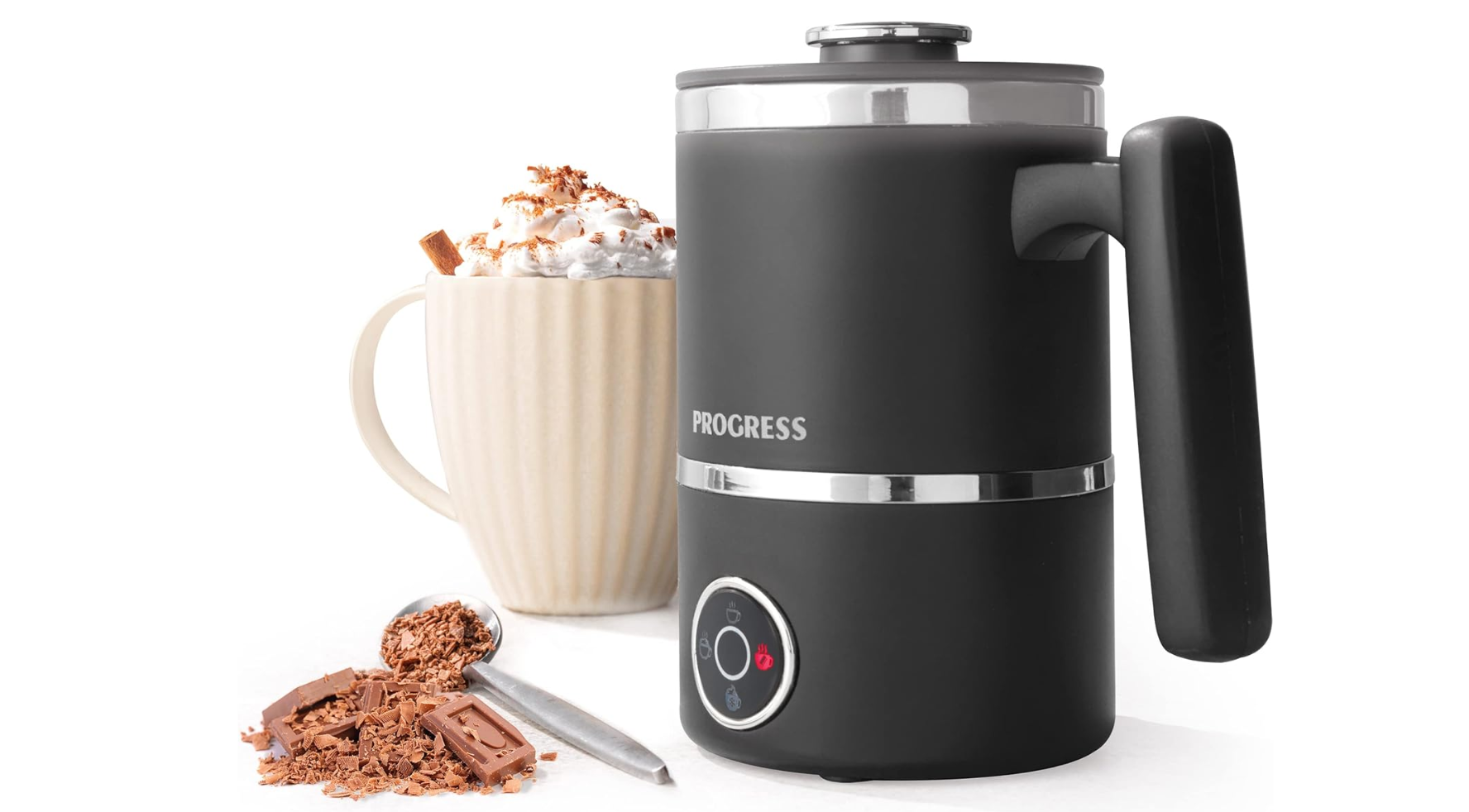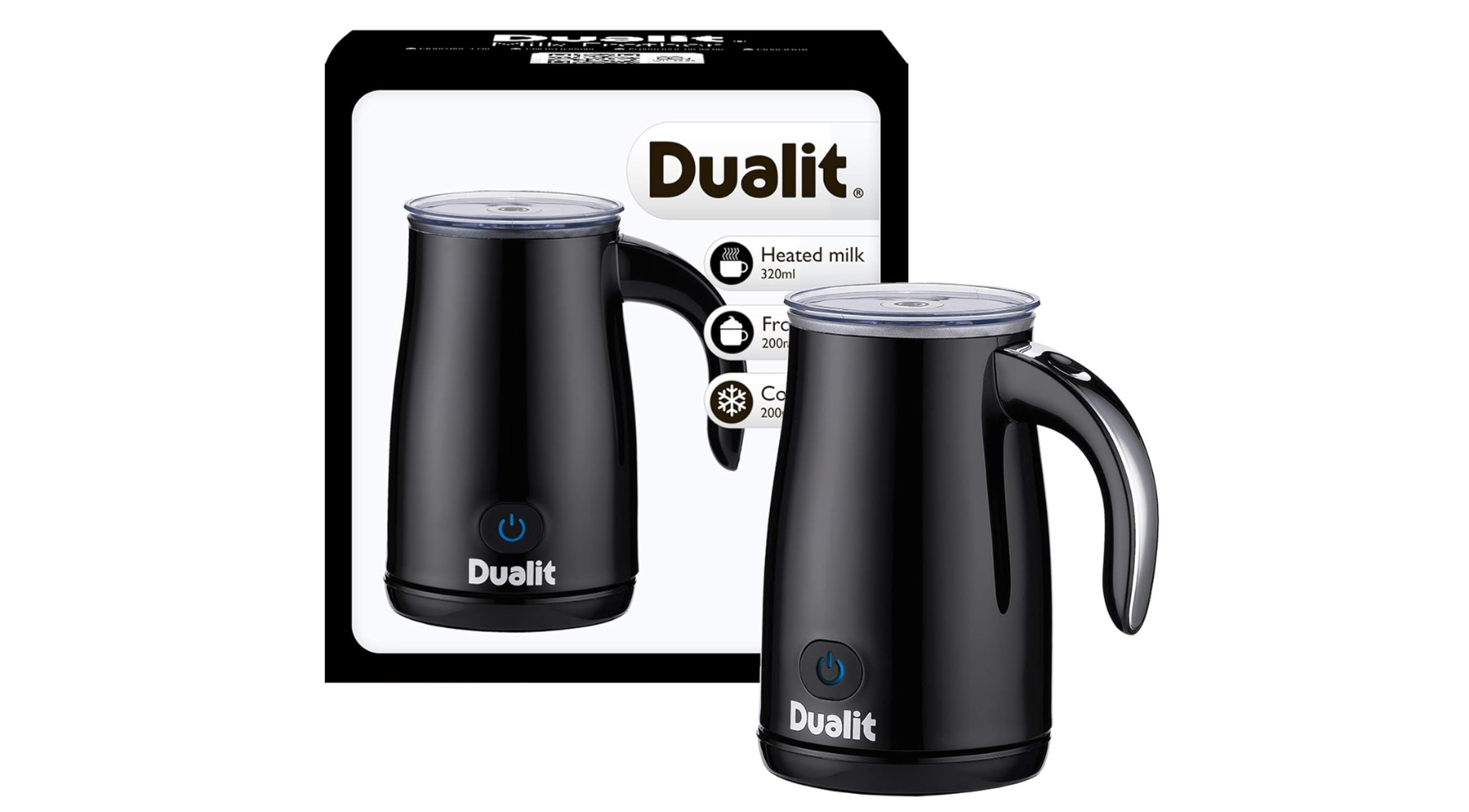 dualit black milk frother
This cordless Dualit milk frother produces hot milk, hot frothed milk or cold frothed milk in just two minutes, perfect for making a latte, cappuccino, hot chocolate, milkshakes or simply livening up an instant coffee. A compact and invaluable addition to any kitchen, the milk frother is a great partner for all coffee machines.
£59.99
Grunwerg Cafe Ole Graphico 8 Cup Cafetiere
Our Graphico cafetiere is the perfect way to brew quality coffee at home. The quirky design is sure to make a stylish addition to any kitchen. The heat-resistant glass beaker is ensures your coffee stays warmer for longer.
£21.99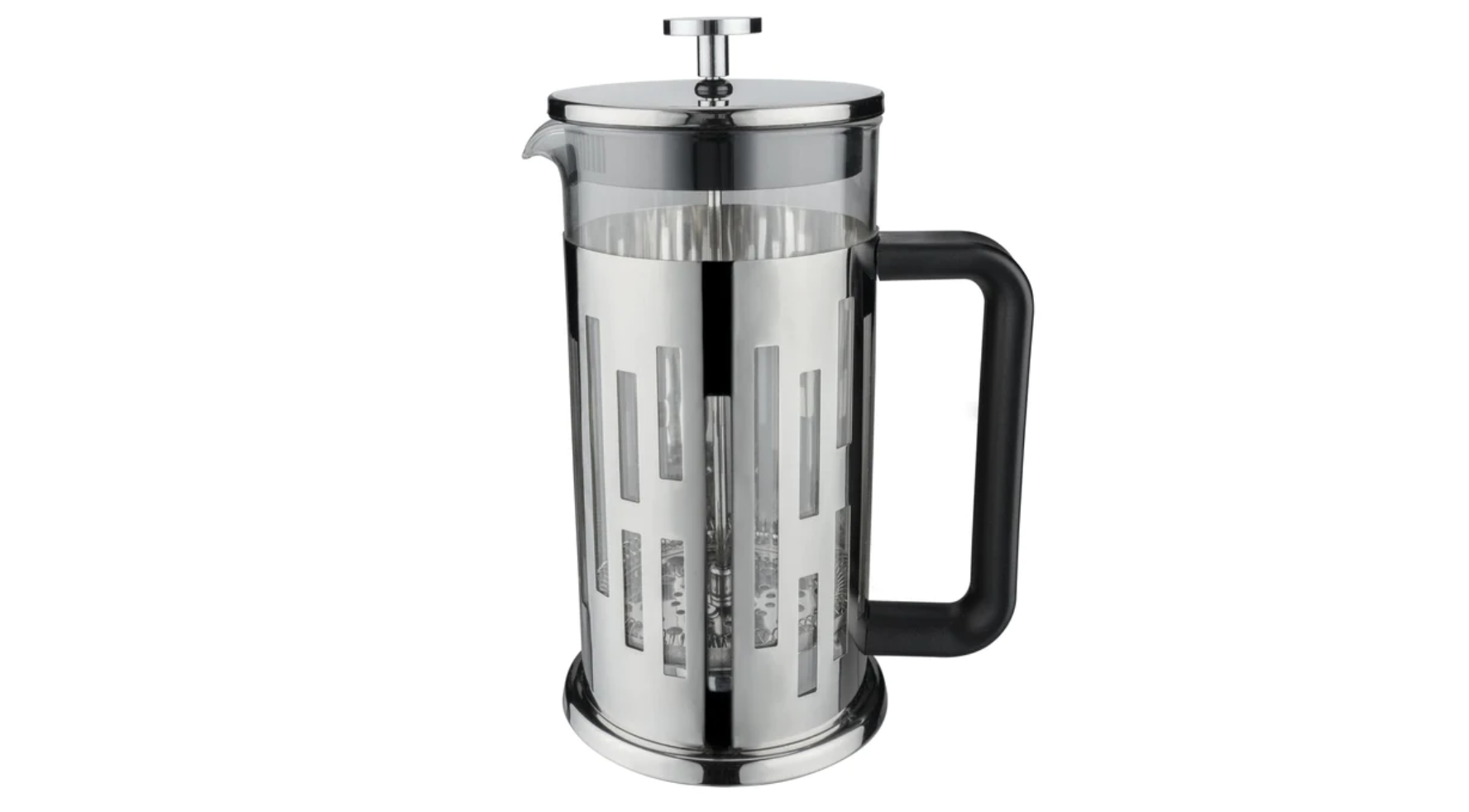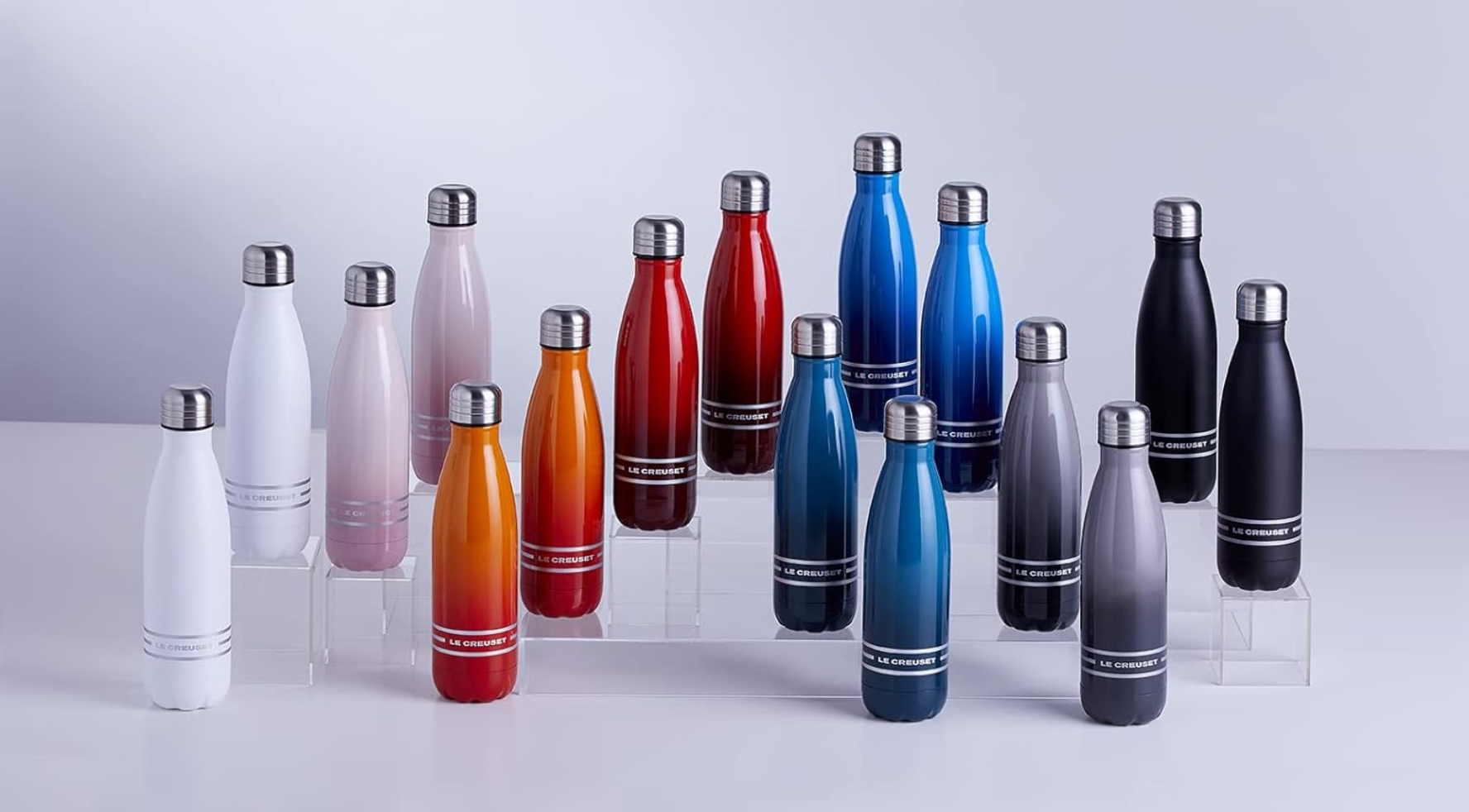 Le Creuset Hydration Water Bottles
Perfectly designed to keep water or drinks cold for up to 24 hours and hot drinks hot for up to 12 hours. Crafted with high-quality stainless steel, our Hydration Bottle is built to last, ensuring you stay hydrated on your way to work, school, at the gym, and anywhere else in between.
£26.99
SPICE KITCHEN: Vibrant Recipes for the Home Cook
The best way to create flavour to a dish is to add spice. And it doesn't have to be complicated--including one spice blend can elevate a ordinary recipe to an instant crowd pleaser. Sanjay's Spice Kitchen is here to demystify spices, reassuring you that you don't need endless time, fancy equipment or a full pantry to create delicious dishes with ease--whether it's a working lunch, a midweek dinner, a special date night, friends round at the weekend, or a family feast.
£21.99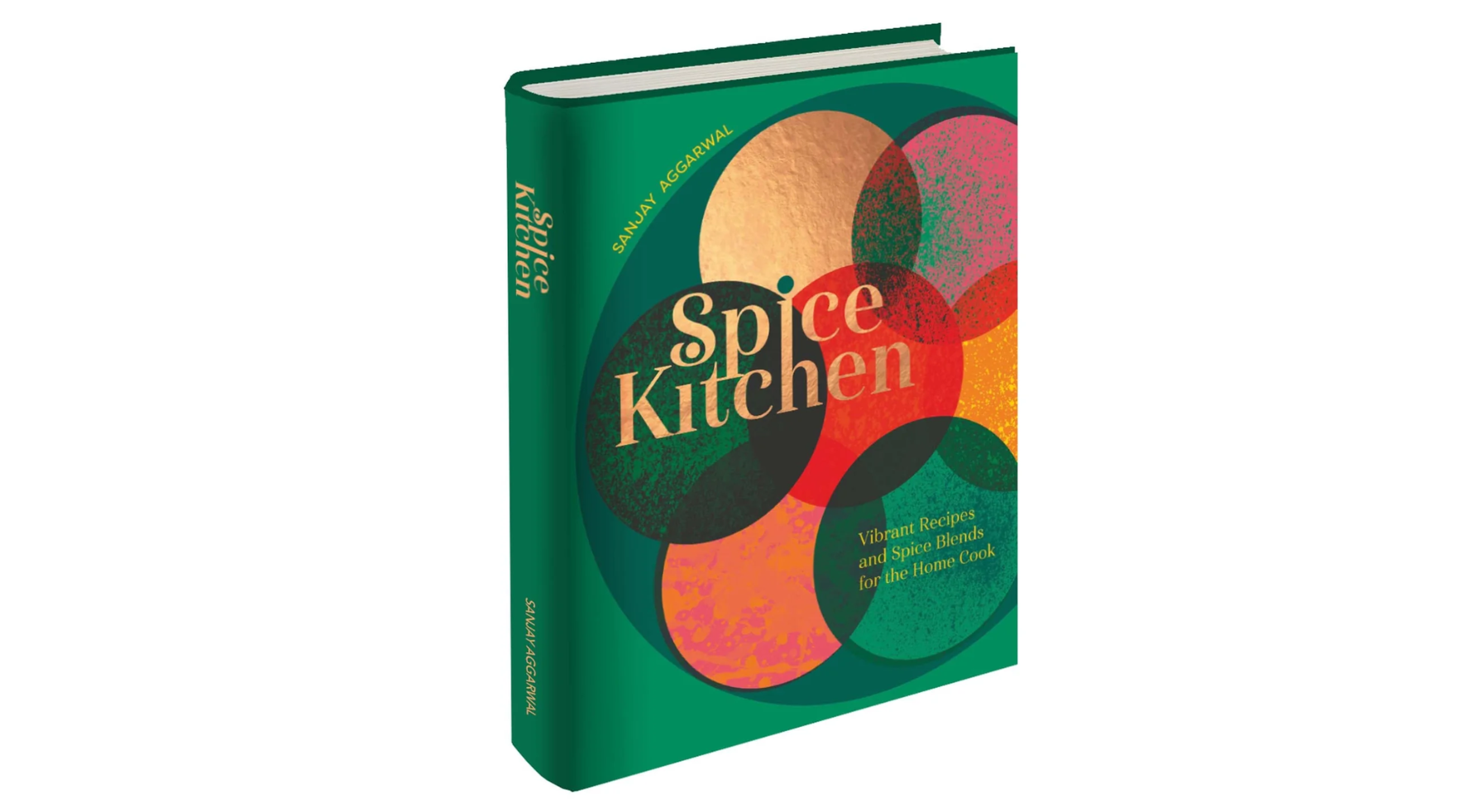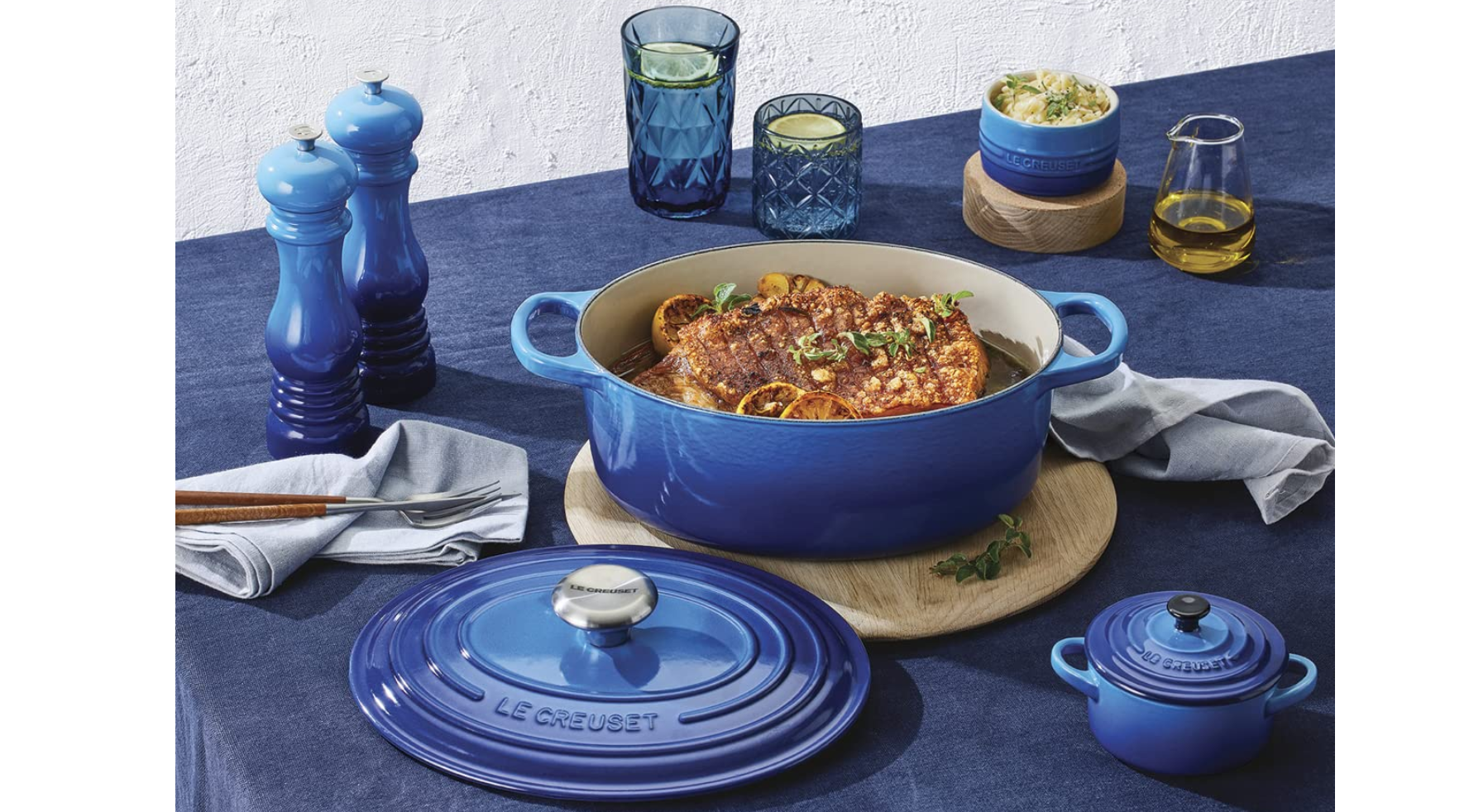 Le Creuset Signature Azure Cast Iron 27cm Oval Casserole
As versatile as the classic round casserole, this Le Creuset oval option is large enough to roast a whole leg of lamb and narrow enough to leave space in the oven for extra trimmings. Whatever you're serving, this cook's staple helps you create showstopping dishes that are bursting with full-on flavour.
£274.99
Seasonal Soups
At last, a soup for every week of the year! Packed full of vegan-friendly recipes, this new edition of Fraser Reid's cult bestseller features everything from winter favourites like Alternative Scotch Broth to such summery delights as Plum Tomato, Orzo and Oregano Soup.
£14.99